The Delicate Balance of Protection
A Guy Harvey Magazine Article by Dr. Craig Dahlgren
"Anyone who has spent a lot of time on the water or under will tell stories of how things used to be and how things have changed. Nowhere has this change occurred more than on our coral reefs."
Our Executive Director, Dr Craig Dahlgren, has written an article for Guy Harvey Magazine on the world renowned Exuma Cays Land and Sea Park (ECLSP) and though he praises The Park for its success as it boasts the healthiest coral reefs in The Bahamas, Dr. Dahlgren reminds us that the ECLSP is not isolated from outside threats, both local and global.
You can view Dr. Dahlgren's article here on page 33 of Guy Harvey Magazine Winter/Spring 2018 issue.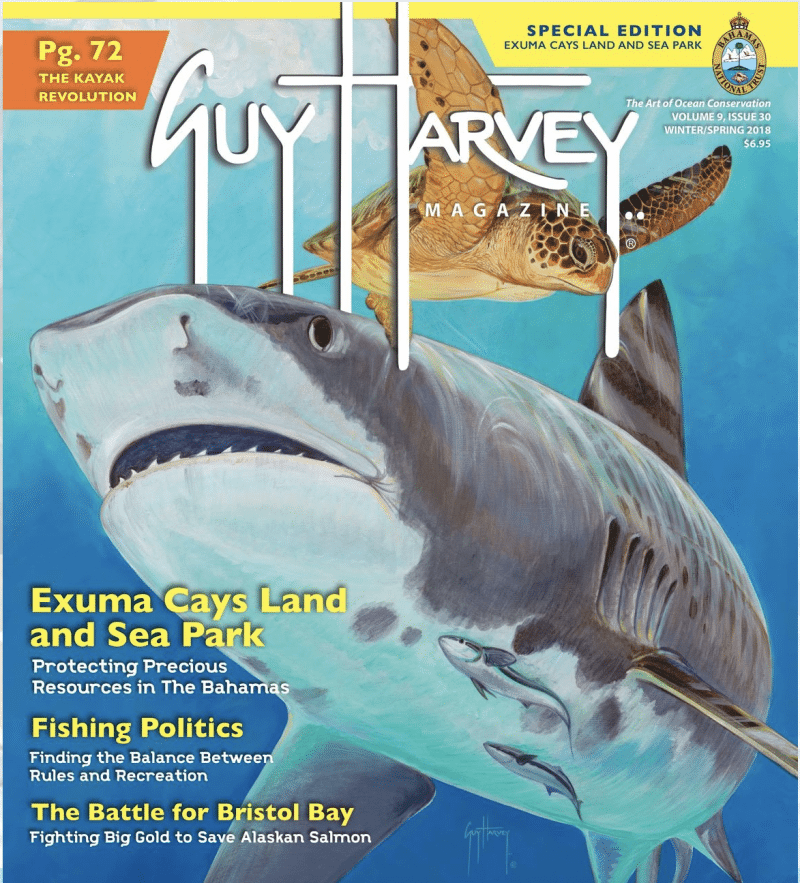 Click here or the image above for Dr. Craig Dahlgren's article 'The Delicate Balance of Protection'.