Dr. Marr works with governmental agencies and non-governmental organizations, consulting on improving management of natural resources, instructing courses, proposal writing and grants management, and serving as author, editor and reviewer for scientific peer-reviewed journals. Dr. Marr works with various groups from academia, government, corporations, as well as private individuals, to develop and implement projects directly related to environmental concerns and wildlife and habitat management. Prior to coming to the Jekyll Island State Park Authority and prior to serving on the Perry Institute Board, Dr. Marr served as the director for the Perry Institute for Marine Science and its marine laboratory and field station in the Bahamas where he directed research, conservation, and education programs. He enjoys working with mission driven organizations and is passionate about developing education and research programs designed to advance knowledge and further protect natural resources for the public benefit and for inspiring environmental stewardship. Dr. Marr holds a Ph.D. in Zoology and Physiology from the University of Wyoming with training in environmental sciences and wildlife ecology; and holds a M.S. in aquatic ecology from the University of Central Arkansas and a B.A. in biology from Rhodes College.
Kent Carpenter has managed the Marine Biodiversity Unit of the Global Species Programme of the IUCN since 2005. He completed undergraduate studies in Marine Biology at the Florida Institute of Technology and his graduate studies in Marine Zoology at the University of Hawaii. He was a U.S. Peace Corps Volunteer and post-doctoral research associate in the Philippines, a marine scientist at the Kuwait Institute for Scientific Research, and a Senior Fisheries Research Officer of the Food and Agriculture Organization of the United Nations in Rome, Italy. His primary research interests are marine conservation biology, systematics and evolution of bony fishes, ecology of coral reefs, and marine biogeography and phylogeography of the Indo-West Pacific.
For more information, please see http://sites.wp.odu.edu/GMSA/
David Knight's career spans four decades in non-profit administration focused on securing philanthropic and government support for operation and program budgets, as well as endowment. Organizations that he has served range from Georgetown University to the Center for Marine Conservation (now the Ocean Conservancy). He has also been on private foundation boards and non-profits, advised major philanthropists, consulted non-profit organizations on capital campaigns, and taught courses on fundraising to the private sector Friends organizations connected to the parks and monuments managed by the U.S. Department of the Interior. He resides in Brunswick, Maine where he volunteers his time for a variety of organizations that include Bowdoin College and several civic organizations.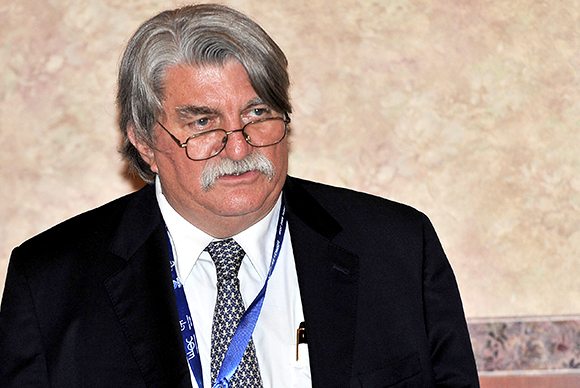 ROGER MCMANUS
Roger McManus is the President of the Friends of the Sonoran Desert and President Emeritus of The Ocean Conservancy (formerly the Center for Marine Conservation). He worked for the Center for Marine Conservation as its President from 1984 to 1999, and built it into the largest conservation organization in the world devoted exclusively to the marine environment. Mr. McManus has served as the Vice President for Marine Programs at Conservation International where he directed the Seascapes program for CI. In the Clinton Administration, Mr. McManus served as the Senior Advisor for the Oceans, with the Office of Secretary in the U.S. Department of the Interior (DOI). Under Secretary Bruce Babbitt he had lead DOI staff responsibilities for the Coral Reef Task Force, the initiative to develop a management regime for the Northwest Hawaiian Islands, DOI marine protected areas and related issues. During the Carter and Reagan Administrations, Mr. McManus served as senior staff in the Executive Office of the President. He has been a member of several interagency and private sector commissions to review marine policy, and has served on the governing boards for several charities including the Perry Institute for Marine Science. He has been an active partner in supporting the IUCN Species Survival Commission throughout his career.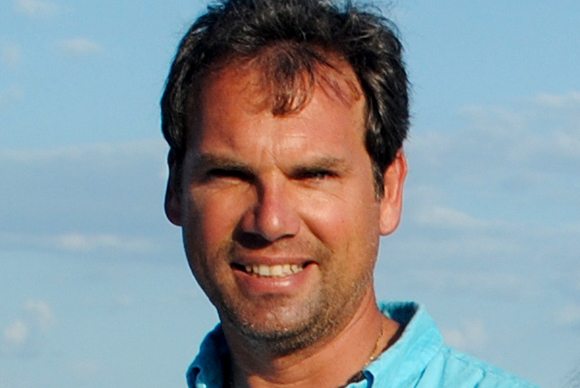 CRAIG DAHLGREN
Dr. Craig Dahlgren is a marine ecologist who studies a wide rage of topics related to tropical marine ecosystems. His work includes studies of mangrove and coral reef ecosystems, efficacy of marine protected areas, and population dynamics of fishery species ranging from traditional Caribbean fishery species like Nassau grouper and Caribbean spiny lobster to emerging fisheries like sea cucumbers, parrotfish, sponges and gorgonians. This work has led to dozens of peer reviewed publications and has influenced marine resource management and policy in The Bahamas, Mesoamerican reef and throughout the wider Caribbean region. At present his work focuses on improving management of and expanding the network of marine protected areas in The Bahamas and elsewhere; the restoration of coral reef and mangrove ecosystems, and improved fishery management for traditional and emerging fishery species in The Bahamas and elsewhere.